Among the many corrugated pipes we have contacted, the general-purpose stainless steel corrugated pipes are the most widely used, and their structure is also the most simple and practical. In current production applications, stainless steel bellows are widely used in the following industries:
1. Stainless steel corrugated pipes are usually used in professional drainage pipes, which mainly play the role of thermal expansion and contraction and protection of pipelines.
2. Stainless steel bellows are usually used in hydraulic system pipelines, which can well protect the safety of hydraulic systems.
3. Stainless steel corrugated pipes are more suitable for use in urban heating pipes, which can withstand the axial reciprocating motion of pipes
Stainless steel washing machine hose
The washing machine drain hose is a kind of important accessories which is available to make the washing machine to drain away water in order to ensure the stable and consistent operation of the machine
Faucet Connector
KELE2002
F3/4" GHT xF3/4" GHT 90° End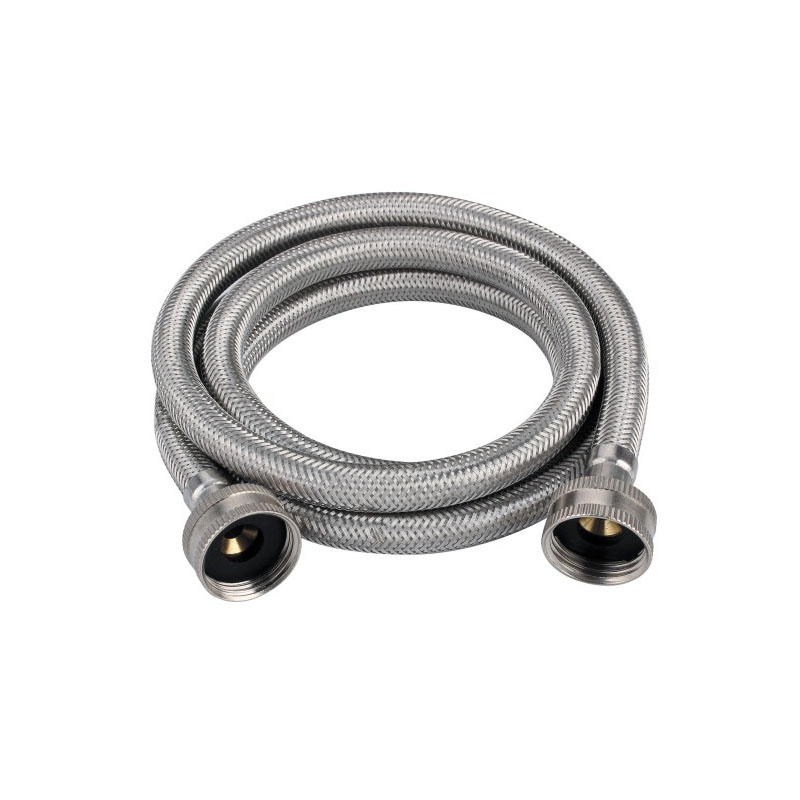 4. Stainless steel corrugated pipes can be applied to various heating pipe networks.
5. Stainless steel bellows are also widely used in chemical installation pipeline engineering, and its compensator can play the role of cold and thermal strain compensation.
6. In most cases, stainless steel bellows are also used in petroleum, chemical, smelting, shipbuilding, power plant construction and pipeline installation.
7. Metal bellows are also used for bathroom installation and water dispenser installation.